Entergy Charitable Foundation (ECF) Grant
Grants to USA Nonprofits, Agencies, and Schools in Multiple
States for Low-Income Initiatives, Education, and Literacy
Agency Type:
Foundation / Corporation

Entergy Charitable Foundation (ECF)

08/01/17
Grants to USA nonprofit organizations, schools, hospitals, government agencies, religious institutions, and volunteer fire departments in multiple states for programs that will sustain and create thriving communities. Particular focus will be given to programs in the areas of education and literacy, and low-income initiatives and solutions. Geographic eligibility includes communities where the funding source operates in Arkansas, Louisiana, Mississippi, Massachusetts, Michigan, New Hampshire, New York, Texas, and Vermont. See the links provided in Grant Coverage Areas below.

Focus Areas:

Low-Income Initiatives & Solutions

The Foundation seeks programs that provide for innovative and measurable ways to positively impact families and their ability to support those most vulnerable, the children and the elderly. Such programs may include, but are not limited to:

- Sustaining families and self-sufficiency
- Technical assistance and training for nonprofits
- Housing
- Home-ownership preparation
- Energy management and awareness
- Innovative use and promotion of alternative sources of energy

Education and Literacy

When people are geared with knowledge, they become more effective within their communities. Educated, critically thinking citizens make the community as a whole more powerful. One of the key issues in combating poverty is eliminating illiteracy. Thriving communities depend on self-sufficient, productive citizens. The Foundation believes that an essential element to healthy, thriving communities is creating an environment where every individual has basic reading and writing skills.

Grants from the Foundation will only be made to the following types of organizations:

- Nonprofit organizations that are tax exempt under section 501(c)(3) of the Internal Revenue Code ("Tax Code"), or
- Schools, hospitals, governmental units and religious institutions that hold nonprofit status similar to that of 501(c)(3) organizations, which may therefore be eligible.
- Volunteer fire departments that are 501(c)(4)

The Foundation will NOT fund:

- Groups without 501(c)(3) or similar non-profit status
- Payment of utility bills
- Capital project funding (i.e., building campaigns)
- Political candidates or groups
- Gala events, testimonials or fundraising meals, advertisements in programs or similar fundraising activities
- Purchase of uniforms, equipment, or trips for school-related organizations or amateur sports teams
- Activities whose sole purpose is promotion or support of a specific religion, denomination, or religious institution
- Grants to individuals or loans of any type
- Any organization owned or operated by an employee of Entergy

Applications for the Foundation generally are reviewed twice a year.

Applications must be submitted by the following deadlines: February 1st and August 1st.

Applications should NOT be submitted more than one month prior to the deadline (i.e., for the August 1st deadline, July 1st is the earliest date applications are accepted).

Please make sure to submit your application at least three months prior to the time the requested funds are needed.

Before starting your grant application, please review the funding source's website listed below for updates/changes/addendums/conferences/LOIs.
To apply: https://www.grantrequest.com/SID_389/default.asp?SESID=9194&SA=SNA&FID=35007&RL

Susan Dalton, Entergy Arkansas
Phone: 501-377-5901
Email: SDALTON@entergy.com

Melissa Wild, Entergy Louisiana (excluding New Orleans)
Phone: 225-382-4280
Email: awild@entergy.com

Valarie Mabry, Entergy Mississippi
Phone: 601-969-4825
Email: vmabry@entergy.com

Kim Mitchell, Entergy New Orleans
Phone: 504-670-3619
Email: kmitche@entergy.com

Debi Derrick, Entergy Texas
Phone: 409-981-3789
Email: dderric@entergy.com

Deborah Fay, Entergy Nuclear (North)
Phone: 914-272-3320
Email: dfay1@entergy.com

NaCherrie Cooper, Entergy Nuclear (South)
Phone: 601-368-5809
Email: ncooper@entergy.com

Christine Jordan, Entergy Corporation
Phone: 504-576-7705
Email: cminor@entergy.com

Jennifer Quezergue, Entergy Corporation
Phone: 504-576-2674
Email: jquezer@entergy.com

Patrick O'Brien, Massachusetts
Phone: 508-830-8200
Email: pobri93@entergy.com

Nick Culp, Michigan
Phone: 269-764-2226
Email: nculp@entergy.com

Andrea Blizard, New York
Phone: 914-254-7081
Email: ablizar@entergy.com

Arkansas: http://www.entergy.com/our_community/ARKCounties.aspx
Louisiana: http://www.entergy.com/our_community/LAParishes.aspx
Mississippi: http://www.entergy.com/our_community/MSCounties.aspx
Massachusetts: http://www.entergy.com/our_community/MACounties.aspx
Michigan: http://www.entergy.com/our_community/MICounties.aspx
New Hampshire: http://www.entergy.com/our_community/NHCounties.aspx
New York: http://www.entergy.com/our_community/NYCounties.aspx
Texas: http://www.entergy.com/our_community/TXCounties.aspx
Vermont: http://www.entergy.com/our_community/VTCounties.aspx

USA: Arkansas; Louisiana; Massachusetts; Michigan; Mississippi; New Hampshire: ; New York; Texas; Vermont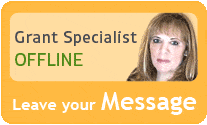 Our team of researchers and grant specialists review hundreds of funding resources daily to make sure GrantWatch.com provides members with the most up-to-date grants.
We have grants for: