Postdoctoral Fellowships in the Humanities at Universities and Research Institutions in Germany
Fellowships to USA Postdoctoral Candidates for Humanities
Research at German Universities and Institutions
Agency Type:
Foundation / Corporation

Volkswagen Foundation and Andrew W. Mellon Foundation

09/12/17
Fellowships to USA postdoctoral candidates employed at universities for research projects in the humanities fields at universities and research institutions in Germany. Funding is intended to strengthen global academic relations and allow researchers to take advantage of interdisciplinary scholarly discussions and networks. These studies can either be undertaken at a university or research institute of the candidate's choice, or at a cooperating institute.

Through these fellowships, junior scholars are offered a chance to:

- Pursue research in the humanities in an attractive international environment,
- Take advantage of interdisciplinary scholarly discussion and research networks,
- Use local libraries, archives, and other facilities, and attend international conferences, symposia, etc.,
- Gain experience in a non-American university system by teaching courses to undergraduate and graduate students, depending on the needs of the respective academic departments.

The Foundation can only support projects in need of ongoing running costs in such cases where it is clear from the outset that on expiration of funding on the part of the Foundation, another party is prepared to assume such ongoing costs.

10 - 12

Grants cover a postdoctoral fellowship (2,100 Euros per month) plus international health insurance, visa, travel expenses (two return flights U.S.- Germany-U.S.), conference participation (preferably) in Europe, and rent/additional living costs (1,000 Euros per month).

Fellows can also apply for funds to cover small technical equipment (limited to up to 5% of the total budget), consumables (research and work-related), literature, etc. (Please note that non-personnel expenditure can add up to 10,000 Euros for a period of three months (i.e. up to 40,000 EUR for a fellowship of 12 months). In addition, the Foundations provide a maximum of 3,000 Euros for administrative costs for the host institution/department as well as a total sum of 10,000 Euros for a workshop to be organized by the fellow.

The fellowships are usually granted for a period of 9 to up to 12 months, although in exceptional cases, a funding period of 18 months is also possible.

This grant is intended for promising young scholars in their postdoctoral research phase who are currently based at institutions in the U.S. and wish to strengthen their research capacity in the humanities. Scholars who work in an interdisciplinary field are especially encouraged to apply.

To be eligible, applicants should have finished their Ph.D. after October 1st, 2012. The Ph.D. must be completed by the time of application (i.e. by September 15th, 2017).

Please also note that, to be eligible under this scheme, candidates must have been based in the U.S. for at least two years directly prior to the application. U.S. citizenship is not required for an application.

The Foundation can award grants to academic institutions only.

Please note that workshop funds cannot be used to cover honoraria for invited guests. Please also note that these fellowships do not cover employment of any support staff (e.g. research assistants).

The Foundation does NOT allocate funds for individual scholarships, i.e. general undergraduate or postgraduate studies! Junior scholars and scientists can only receive support in the frame of the Foundation's funding initiatives. It is also not possible to allocate funding in the following cases:

- Supplements to travel costs or scholarships granted by another agency
- Congresses
- Costs of printing not associated with projects supported by the Foundation
- Acquisition, supplementation, or maintenance of collections – including exhibitions
- Construction and extension of hospitals and nursing homes
- Equipment to be used in therapy
- Development and testing activities involving scientific issues which have already been resolved
- Exploitation of patents
- Schools, preparatory courses and institutions for further education
- Start-up costs for scientific institutions associated with specific political, confessional or world views
- Global increases to budgets or making up for budget deficits
- Repayment of prefinance granted by another agency
- Profit-generating projects
- Charitable activities
- Private individuals

Furthermore, it is not possible to allocate funding for a project which refers to an already completed grant by the Foundation. Nor can the Foundation step in for other funding organizations which have ceased funding on their part, or support projects if the respective research area already receives adequate funding from other sources.

In general, the starting month for a fellowship is August or September.

Not Funded: https://www.volkswagenstiftung.de/en/funding/for-applicants/exclusion-criteria-what-we-do-not-fund.html

FAQ: https://www.volkswagenstiftung.de/en/funding/for-applicants/application-faqs.html

Application instructions: https://portal.volkswagenstiftung.de/vwsantrag/tipps.do?siteLanguage=en

Before starting your grant application, please review the funding source's website listed below for updates/changes/addendums/conferences/LOIs.
To apply: https://portal.volkswagenstiftung.de/vwsantrag/login.do?siteLanguage=en

Dr. Anika Haverig
Phone: +49 (0) 511 8381-237
Email: haverig@volkswagenstiftung.de

VolkswagenStiftung
Kastanienallee 35
30519 Hannover
Germany

Please contact support@volkswagenstiftung.de for any technical questions when using the electronic application system.

USA: Alabama; Alaska; Arizona; Arkansas; California; Colorado; Connecticut; Delaware; Florida; Georgia; Hawaii; Idaho; Illinois; Indiana; Iowa; Kansas; Kentucky; Louisiana; Maine; Maryland; Massachusetts; Michigan; Minnesota; Mississippi; Missouri; Montana; Nebraska; Nevada; New Hampshire; New Jersey; New Mexico; New York City; New York; North Carolina; North Dakota; Ohio; Oklahoma; Oregon; Pennsylvania; Rhode Island; South Carolina; South Dakota; Tennessee; Texas; Utah; Vermont; Virginia; Washington, DC; Washington; West Virginia; Wisconsin; Wyoming
International country outside of the USA, Israel and Canada.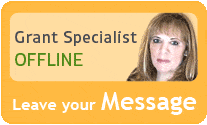 Our team of researchers and grant specialists review hundreds of funding resources daily to make sure GrantWatch.com provides members with the most up-to-date grants.
We have grants for: